Huskee is the manager of our Pitmaster Club and Comments Moderator on our public site. Born and raised in central Michigan, so he calls it "pop" not soda. His dad loved making burgers and chicken on the gas grill, and thus began his love of all things barbecue.
A KCBS Certified Barbeque Judge (CBJ), he experimented for a few years with a cheap Brinkmann cabinet charcoal smoker and graduated to a loaded Yoder Wichita offset smoker in early 2012. His arsenal has since expanded to nine cookers and counting, and he uses them year round since "grilling and smoking knows no off season!" Cooking with wood is in his blood, and his current wood collection is over 15 varieties.
Spotlight on our favorite products
The Undisputed Champion!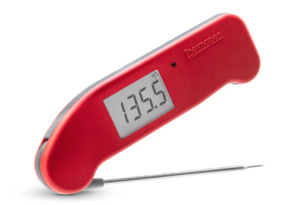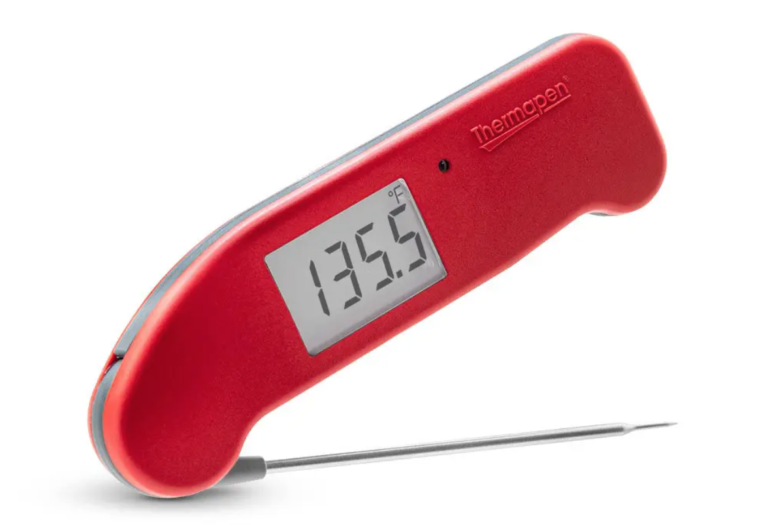 ThermoWorks' Thermapen ONE provides an accurate reading in one second or less. The ONE also includes features that are common on high-end instruments: automatic backlight, rotating display, and water resistant seals. Don't accept cheap substitutes.
Click here to read our comprehensive Platinum Medal review
– THIS IS NOT AN AD –
When he's not cooking he works full time night shift in a hospital as a licensed and registered respiratory therapist (RRT). He worked as a blown insulation, drywall, and painting crew leader prior to his healthcare and barbecue careers.